Boarding for your Cat Kidz, Birds and other small pets
Cats and even birds and other small pets such as rabbits, bearded dragons, ferrets, and more need looking after as well. You want them to be relaxed and happy.  Here's the solution…
Country Villa Suite
If you are a cat, here is the cream…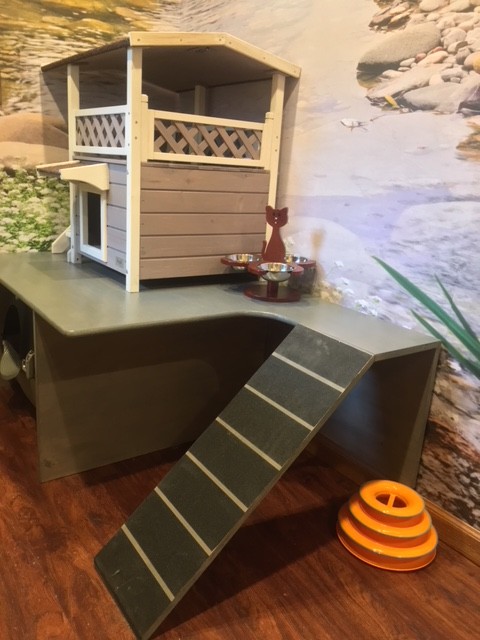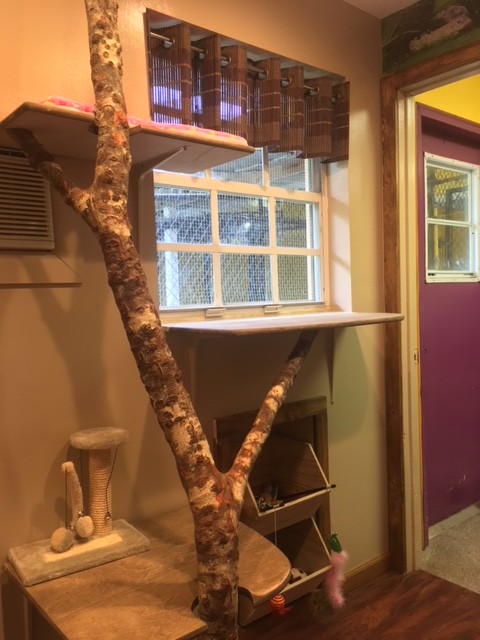 The Villa is our largest room with everything a kitty heart can desire.  On the right is a real tree with climbing platforms and a large window seat to watch the goings on outside and be entertained by the dogs.
On the left is a large cat house with several levels to climb around on and inside of.  It sits in front a floor to ceiling photo wall mural of a relaxing country creek.  Two large toy boxes are within easy reach.
The villa can accommodate up to 5 cats from the same family.
Country Condos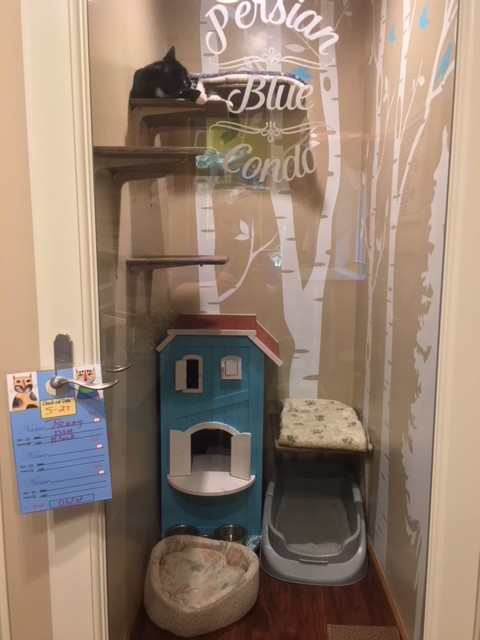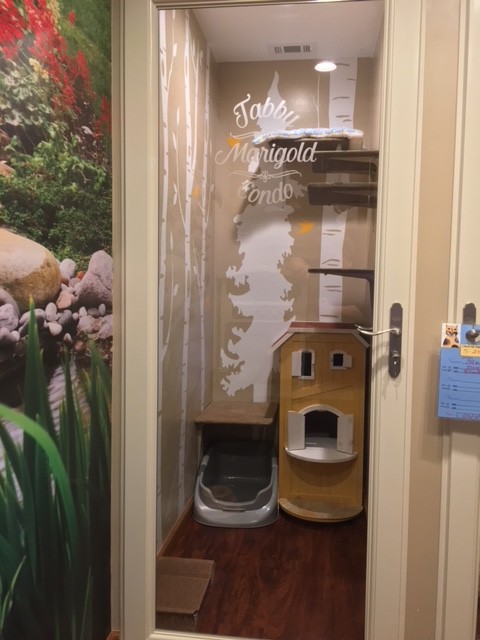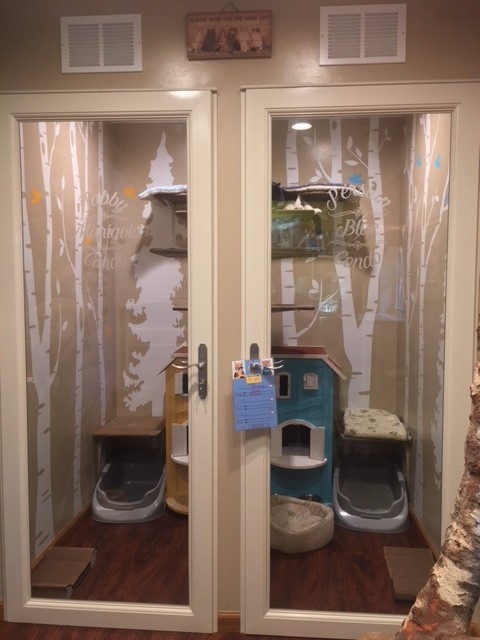 No cages here.  Our condos are rooms that make use of a cat's longing to climb up.  The background murals are birches and pine trees with a few birds sprinkled in.  A cat house with several levels is either in blue for the Persian Blue Condo or yellow for the Tabby Marigold Condo.  Five platforms along with a scratcher will keep you cat or cats entertained.
The door is full length glass letting your cat see the Villa and even though the second door.  The condos can each accommodate up to 3 family cats.
Deluxe Cat Room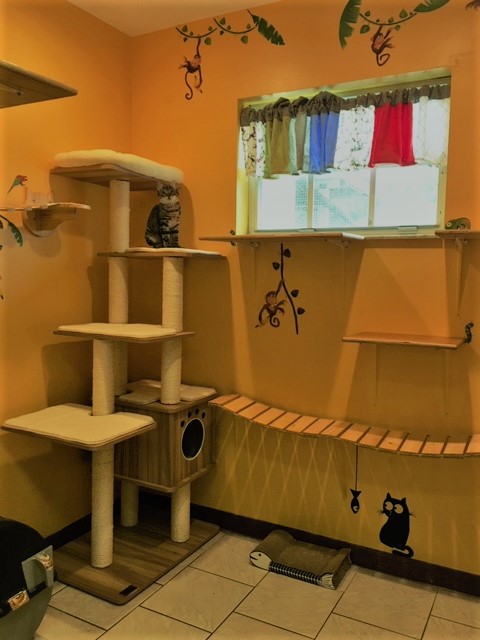 The Deluxe room has the familiar large cat furniture tree with hiding places .  From the tree, it is an easy jump to the window seat which looks out upon the Small Dog Play yard.  One wall sports a great undersea mural while the other walls have bridges  and platforms for jumping, resting, and showing off!
We added some murals of monkeys jumping around just in case they needed a hint of how to get around.
The room is closer to other activity and up to 4 family cats can be in it.
Boarding for Birds and Ferrets and Rabbits and Bearded Dragons and Turtles and Hamsters and Guinea Pigs

We can handle many small pets though we ask that you bring an appropriate cage.  Our experienced staff of animal lovers, has a multitude of experience with all sorts of small animals.
Pot belly pigs can be boarded just like dogs in our regular pens and runs and will have the same set up along with an opportunity to run around our back yard.